BMT WBM has worked with Michael Wood for over 10 years, originally as a consultant (Richmond River County Council) and more recently as a sub-consulting partner (Michael Wood & Associates). Michael is an exceptional project manager and has unrivalled knowledge of the water related environmental issues associated with the Richmond River catchment. BMT WBM has no hesitation in recommending Michael as an expert consultant.
Ben Caddis (Associate) – Senior Flood Engineer BMT WBM Consultants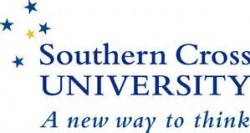 I have worked with Michael Wood over the past 10 years on important areas of the environmental management such as the Richmond River estuary management plan and more recently on research into environmental services in the Richmond River catchment and links to water quality. Michael's technical and practical knowledge of the local environment, its processes, and human modifications are essential for developing our approach to improving water quality through valuing ecosystem services and developing schemes to support landholder initiatives.
Associate Professor Amanda Reichelt -Brushett – Southern Cross University